Welcome to
Class 101,
Sandia Heights, NM
Your partner for college planning, admissions, test preparation, and scholarships.
Winter Highlights:
Super Junior
There's no denying it: Junior year is the most critical time for college planning. It's when high schoolers start to focus on their future and make decisions that really count. And with most students just 10 months away from applying to college, it's clear that the eleventh grade is crunch time.
Want to learn how we can help get you on track?
Senior Profile for Class 101 Nationwide
$

163.7k Per Student Merit
Scholarships
$

156m In Total Merit
Scholarships

Free Practice ACT – Jan 20th
Upcoming Events
Free Practice ACT – Jan 20th
20 Jan 2024
Free Practice ACT – Jan 20th
Time: 10:00 am – 2:00 pm
Learn More >
Our Sandia Heights Students Say It Best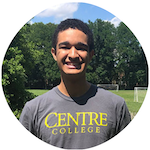 This is the second time my family has worked with Class 101. With my college planner's help, I was able to improve my grades and write an amazing essay while abroad in Frankfurt, Germany. This made the distance between the two of us negligible, even before social distancing measures were put in place! Without Class 101, I would have been lost within the endless information required for applying to college. Thank you for making this difficult transition year so much more bearable!
Kai Oddo
Centre College
Because of Class 101… wow, I really don't think I can put it into words. I'm headed to my dream school. I have a resume that I'm proud of. I got my ACT score up. I've experienced the impact that positive affirmation can have on an overscheduled and under slept teenager. I understand the research process to find a school that fits for me. I'm not going to fall into the never-ending pit of despair that is student debt. I'm ready for whatever happens next.
I truly am.
Taylor Galavotti
High Point U
Because of Class 101 I have grown as a student and as a person. Preparing for college can be tricky for high schoolers. Picking a college, deciding a major, and preparing for the ACT are just some of the things that Class 101 has been able to help me with over the last few years. My college planner, Tom, was able to guide me through one of the most important chapters in my life and I am forever grateful. I joined Class 101 as a sophomore with very little idea of what direction I wanted to take my life in. Now, I am just a few months from beginning my first semester of nursing school at the University of Louisville. Without the help of Class 101, I would not have as much confidence in myself and my decisions. Every moment over the last few years has been worth it.
Julian Palmisano
U of Louisville
Student-tested.

Parent-approved.